GUANGZHOU SHUANGJIAN TRADING CO.,LTD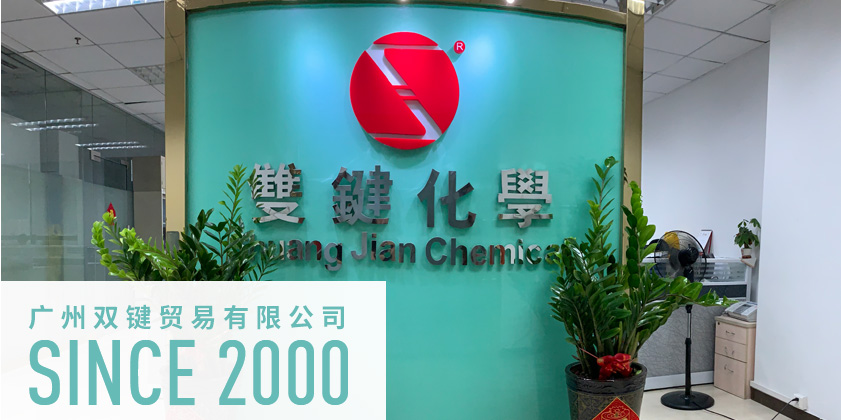 ShuangJian Co., Ltd was established in 2000, we mainly sell surfactant and functional monomers. Our surfactant can be used in the fields of foaming, thickening,initialing and electroplate. Our functional monomers including acrylic acid with methyl group, inner plasticizer and cross-licking agent. Our products are broadly used in coating, adhesive, battery, ink, pesticide, papermaking, mine and spinning spin weave.
Our company has ability to provide technical service, make new produces and enhance quality. Our products are accepted by many famous companies in many fields. Our group has professional employees to research and after sell service.
We hope our produces, professional technology and service can satisfy our clients.
Our market
We are honored to supported by our clients ,recent years, we develop rapidly. We have professional group and experience of being agent . Our market covers whole country, we are appreciated to have qualification to be agent for some international companies and some specific produces.